8 September 2017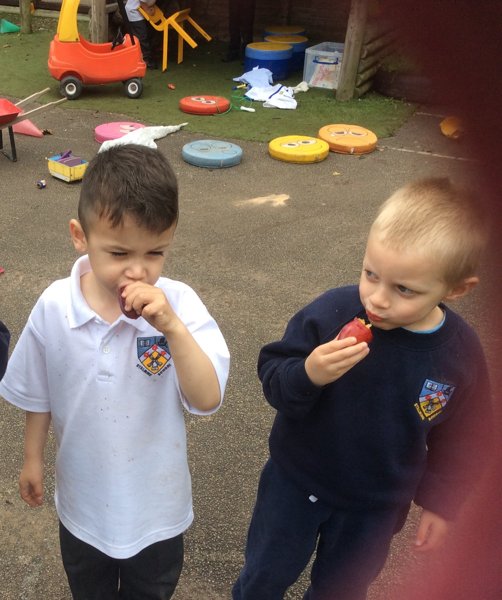 We had a very busy first week back in class 1. We found lots of plums and damsons on our trees and we collected some of them to try. They were delicious! We had enough to make plum crumble and we carefully weighed out the ingredients and took turns to chop the plums and make the crumble.
We made good use of our outdoor area and our big construction equipment. We have made all sorts of things from cars to aeroplanes.
We have enjoyed making dens and pretending to have campfires. We even pretended to cook some sausages!
Posted by Stalmine Admin
Category: Class 1