2 October 2017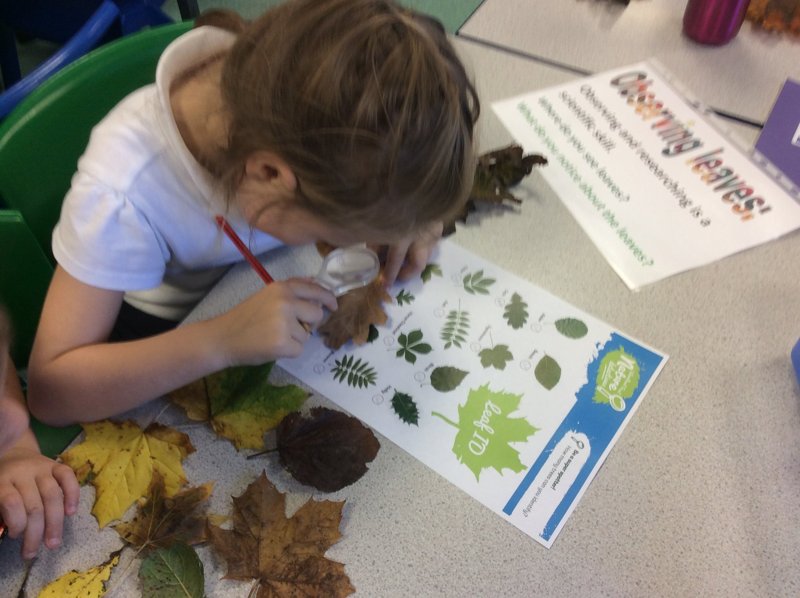 We have been looking at the leaves in our school grounds.
We used a check sheet to see what we could find and identify.
Scientific equipment was used to look closely at the leaves.
All of us looked at leaves through different sized magnifying glasses and some of used the easiscopes.
we discovered that you could see things in closer detail using the easiscopes.
Posted by Stalmine Admin
Category: Class 2