16 October 2017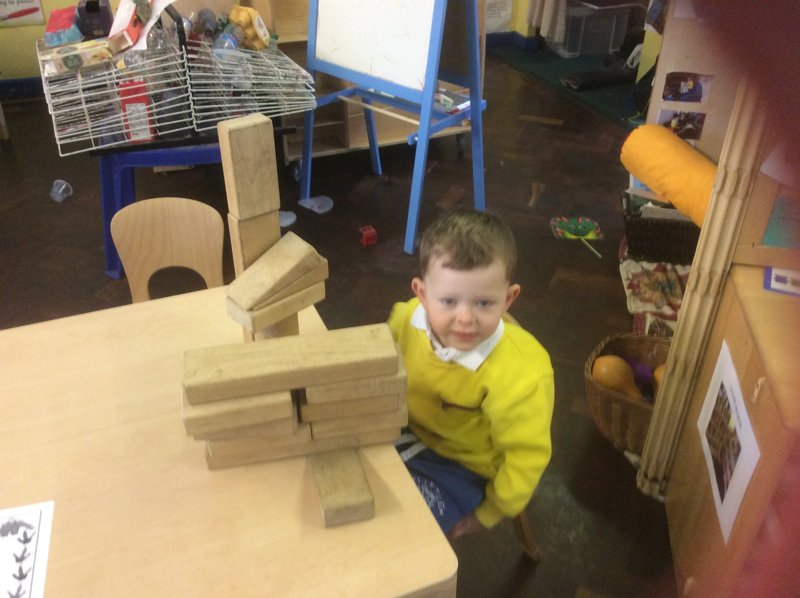 Class 1 Week 6
This week we have had a dinosaur focus and have found out lots of facts about different dinosaurs. We learnt that when the dinosaurs lived there were no people, some of the dinosaurs were meat eaters and some of them were plant eaters. We looked at the different features they had to help them find food. We also talked about how the dinosaurs became extinct. We did some fabulous independent writing about our favourite dinosaurs, made dinosaur masks and played with the dinosaur small world.
Outside we enjoyed playing in the den and pretending to be different characters with our dressing up box. We learnt how to play hopscotch and developed our balancing skills. We had our woodworking equipment out for the first time this week and worked hard to develop our skills with hammers and nails.
In the classroom we focussed on kitchen role play in our home corner and had lots of good language development talking about what we would like to eat and how we could cook it. We developed our measuring skills learning about capacity when we poured cups of tea for each other. Our technology focus was on using the Smartboard to put things in size order. We also explored 3D shape using our building blocks.
We had a visit from the school nurse who talked to us all about keeping clean. Some of us had to cover our hands in green paint and pretend it was germs then try and wash it off!
Posted by Stalmine Admin
Category: Class 1