23 October 2017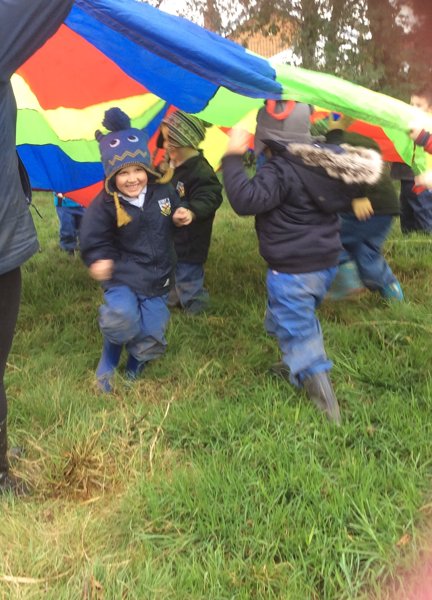 Another busy week in class 1. We have done lots of number work this week using the numicon to help us with our counting and investigating of numbers. Reception are really taking off with their writing now and are using their phonics to help them write independently.
We learnt about the Hindu and Sikh festival of divali, reading the story of Rama and Sita and using masks to retell the story. We tried on a sari and used salt dough to make our own diva lamps. We made some sweets called burfi sweets, we really enjoyed eating them.
This week we took the parachute to forest school and had lots of fun playing all sorts of games running underneath the parachute and climbing on top of it. We made leaves dance and turned it into a tent!
Posted by Stalmine Admin
Category: Class 1