13 November 2017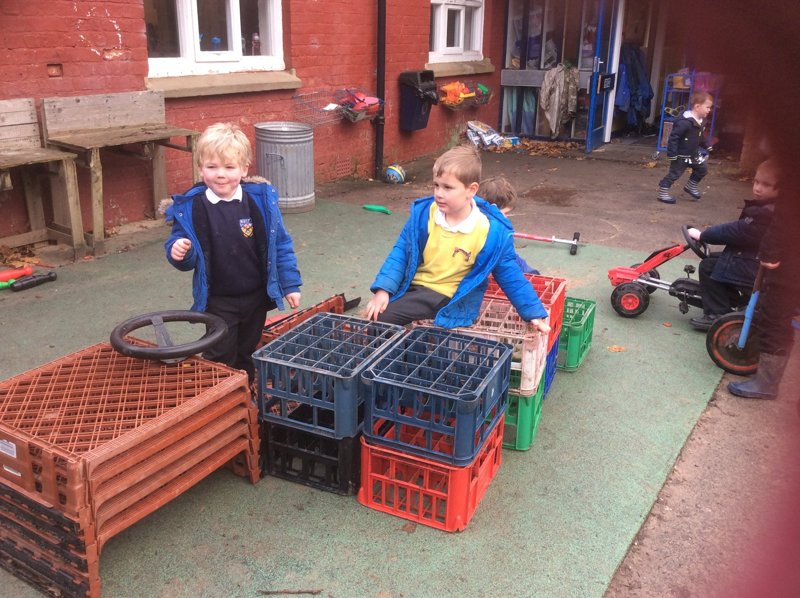 We have had a short but busy first week back! We have been learning about Our Amazing World and investigating earth and the other planets in our solar system.
We have had good weather which has meant lots of outdoor play developing our core muscles so that when we are older we will be ready to sit for longer periods of time for more formal learning.
In PE we focussed on throwing and catching skills and we were able to practise these during the week using balloons. Our challenge was to keep them off the ground for as long as we could and we did really well with it.
Our role play area has been turned into a bedroom. We have got lots of books for bedtime stories and comfy places to snuggle up. Our babies have got their own bed too and we have been thinking about looking after them carefully.
We have been reading The 3 little pigs in our story time and some of us have enjoyed building houses out of different materials for the pigs to live in, we had some very imaginative wolves too!
Posted by Stalmine Admin
Category: Class 1