12 October 2018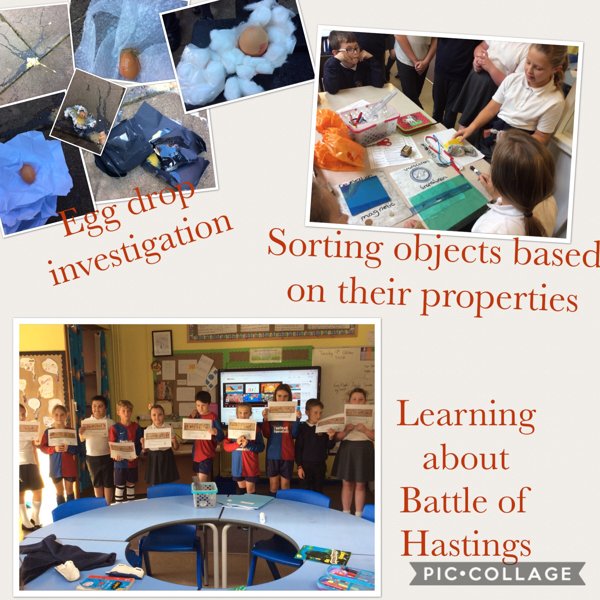 We have been very busy this week in Class 4. In our English lessons, we wrote some poems related to harvest that some of us will share at harvest festival. We have also started our new genre of persuasive writing where we have identified features of this genre in model texts and planned our own piece of writing persuading someone to visit the British Isles.
In maths this week, we have been looking at ways of solving division calculations using the bus stop method. We started dividing by one digit and most of us were able to use this method to divide by 2 digits.
Elsewhere, we have been learning about the Battle of Hastings and comparing it to the Bayeux Tapestry. In science, we have recapped material properties by sorting different objects. Later in the week, we were given the challenge to investigate the best material to use to protect an egg - cotton wool was the winner!
Posted by Stalmine Admin
Category: Class 4