6 November 2019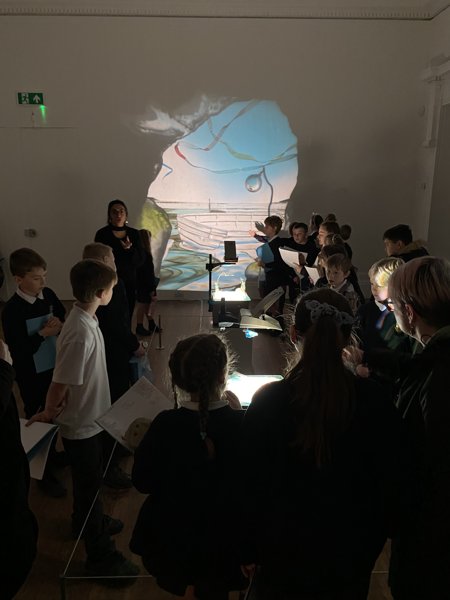 As part of our current Art Project which looks at the effects of light and shadows, Class 4 attended the Grundy Art Gallery today.
We we went to see their exhibition entitled 'A trick of the Light'. There were many different artists showcasing their work as part of the exhibition. We were impressed with the different mediums and materials used. They had been very clever in their use of colour and using 'everyday' items to create fantastic results. There was even a sculpture which had used animals found at the side of the road or which had died in nature, it had been carefully arranged so that when the light fell on it it created a shadow of a head.
We collected lots of ideas for our own projects. We look forward to sharing them with you soon!
Posted by Hannah Binns
Category: Class 4