8 May 2020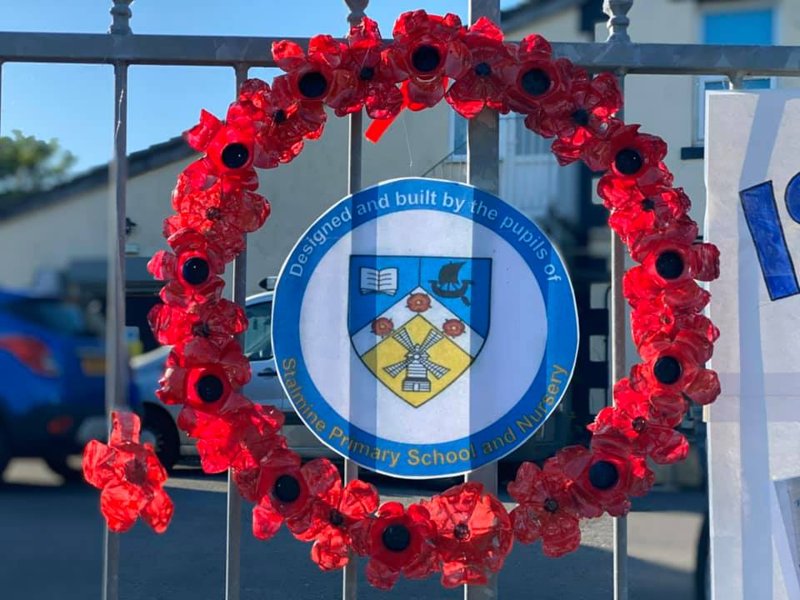 Well what a busy week we have had this week!
We have been looking at the old school log books. This is not the first time that the school has closed, in 1939, the school closed it's doors due to the outbreak of war. When it reopened - it took in 48 evacuees from Hope St School Salford.
The school also shut in 1945 for VE Day celebrations for 2 days.
To commemorate the day, we made poppies out of old plastic bottles, painting them red. We then attached them to an old hula hoop and put it outside the village shop for all to see.
It's not just been all about VE day though. We've been very busy with Mrs Parkinson, building a bug hotel in Class 1's outdoor area. We can't wait to see who comes to stay!
Posted by Hannah Binns
Category: Stalmine Key Kids