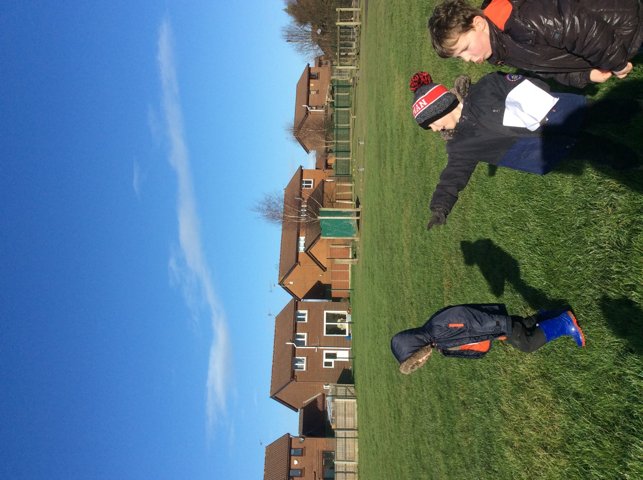 We have been looking at how clouds change. We created actions to help us remember some of their names. Cumulus, stratus, cirrocumulus, cirrus.
Category: Class 2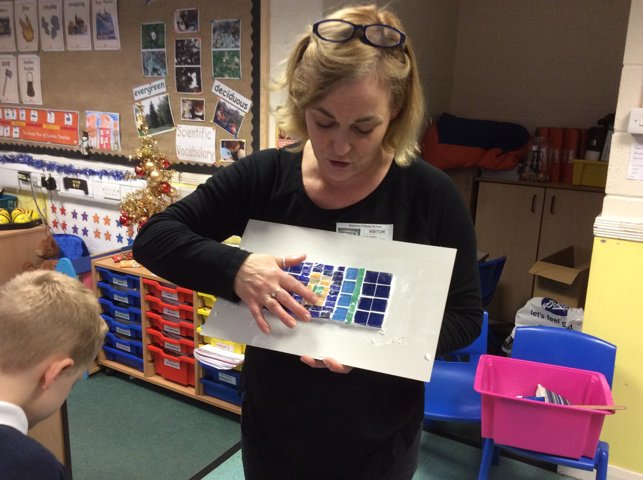 Today we started working with the artist Helen Yates. We are designing a mosaic together. We're looking forward to making it.
Category: Class 2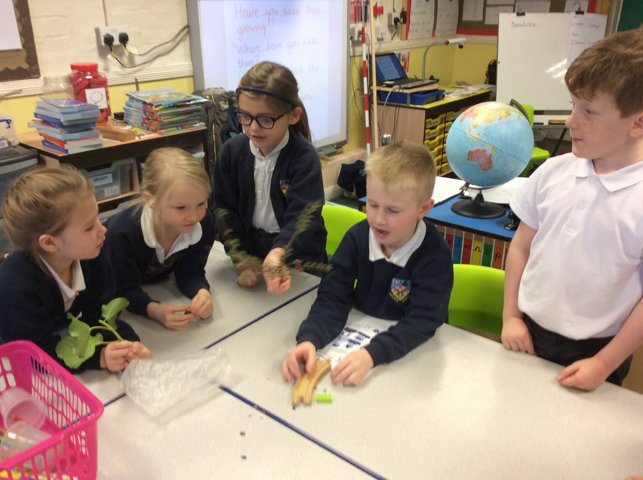 We have been using magnifying glasses and the easiscopes to look carefully at parts of a tree.
We found:
Moss
Bark
Leaves
Twigs
Branches
Flowers
Seeds
We grouped them.
We thought that some were deciduous and some were evergreen.
Category: Class 2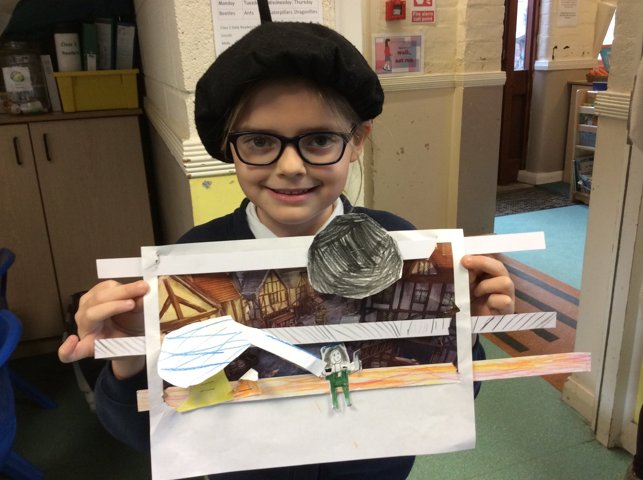 We have been learning about the Great Fire of London.
In DT we have been learning how to make moving pictures using sliders.
Category: Class 2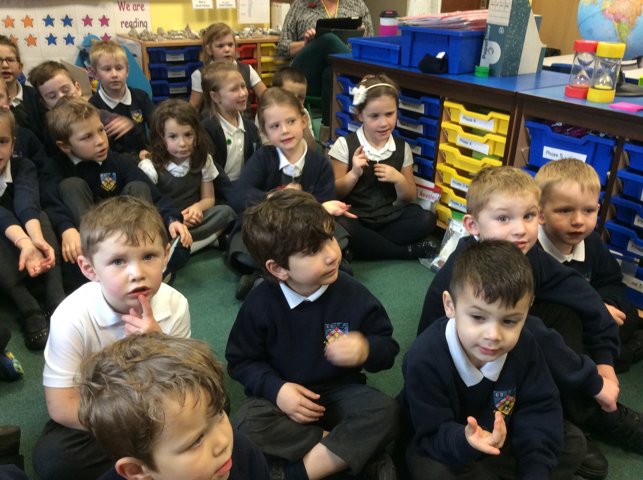 We are starting to practice with class 1 for our infant Nativity.
Working together is lots of fun.
We can't wait!
Category: Class 2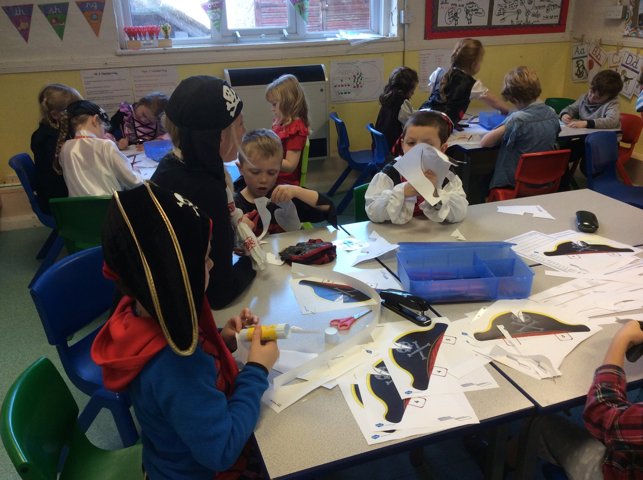 We started the day by walking the plank into the swimming pool.
Then we found treasure at the bottom of the pool.
Pirates were chased by sharks.
We have made hats and learnt about some famous pirates.
Category: Class 2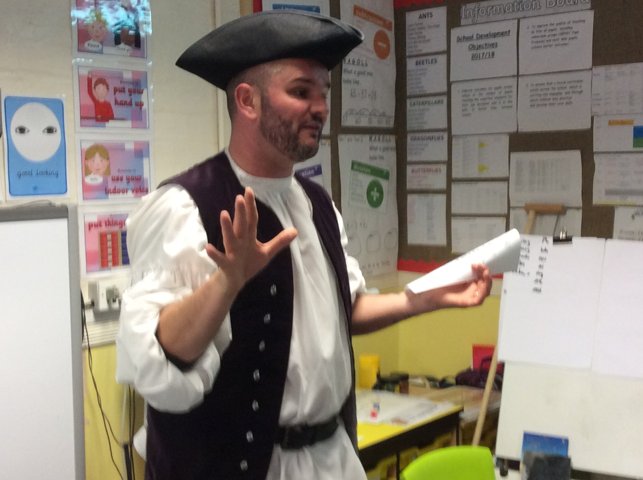 We prepared lots of questions to ask Smee.
Are you a real pirate?
Do you have a ship?
Do pirates work hard?
Do you have any cannonballs on your ship?
Do you travel to lots of different countries?
Category: Class 2
We have worked really hard to present our class Assembly all about penguins.
The children wrote all of the words and read them beautifully.
We entertained the School and parents with dancing, art work, singing, information and poetry.
I am really proud of everyone in class…
Category: Class 2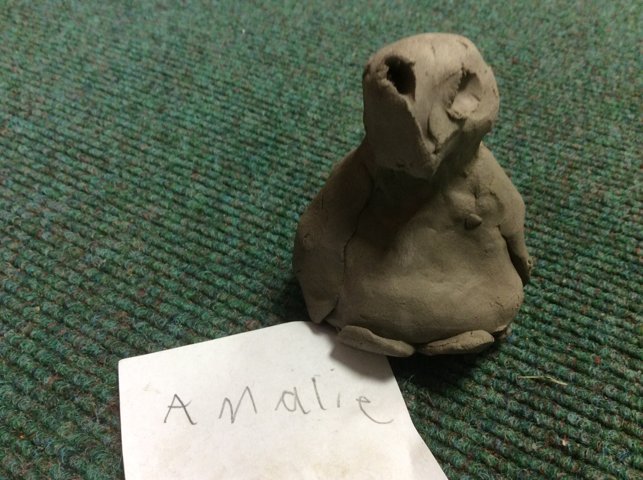 We used tools, clay and water to create our 3D penguins. What do you think?
Category: Class 2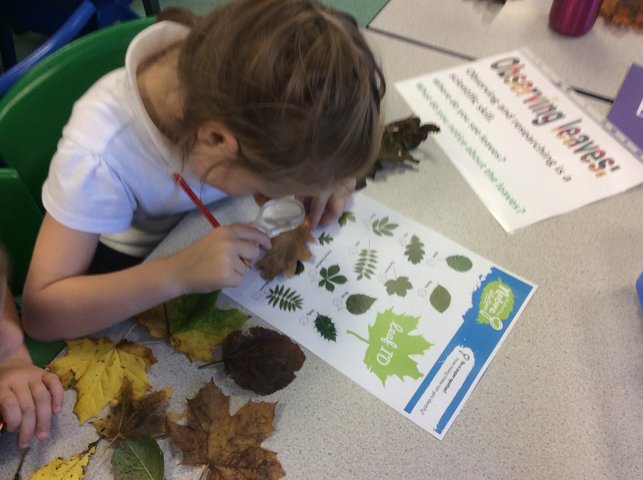 We have been looking at the leaves in our school grounds.
We used a check sheet to see what we could find and identify.
Scientific equipment was used to look closely at the leaves.
All of us looked at leaves through different sized magnifying glasses and some of used the easiscopes.
we…
Category: Class 2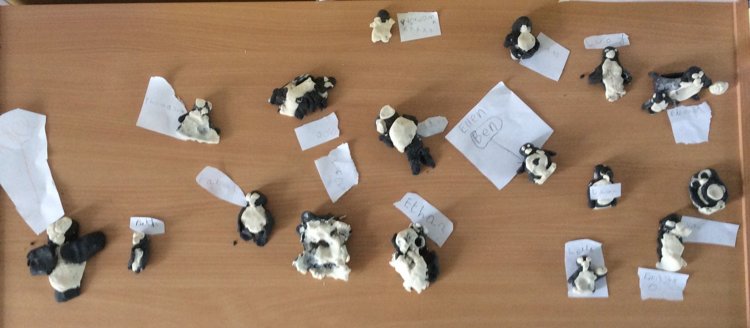 In class 2 we have been learning about penguins.
So in art this week we have been using play dough to make them.
We have made bodies, heads, flippers, beaks, eyes and feet.
Category: Class 2