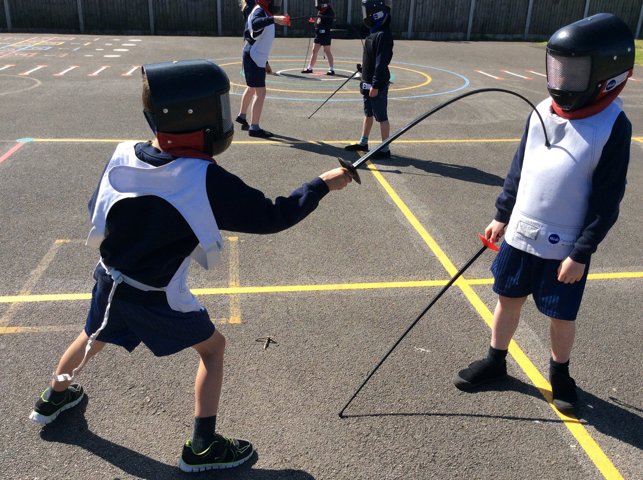 We had lots of fun in the sun learning all about fencing. Class 3 were naturals!!
Category: Class 3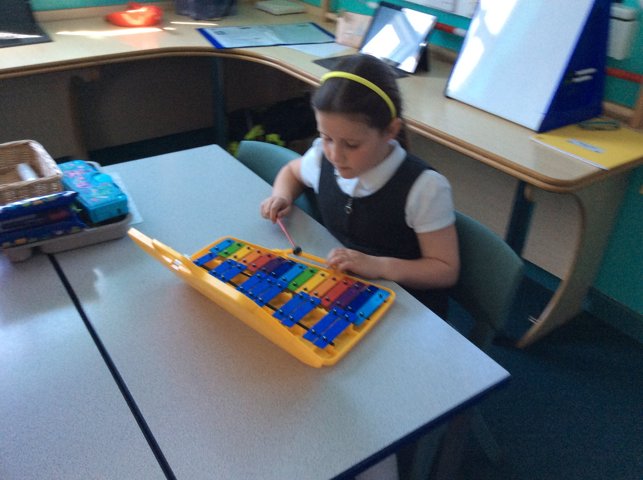 We have been learning a musical accompaniment to Mamma Mia.
Category: Class 3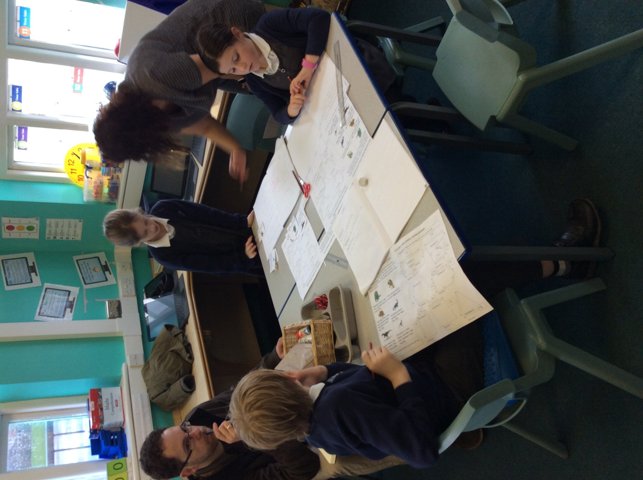 Year 4 were putting their knowledge of area and perimeter to the test today. They were trying to draw shapes which had the same perimeter and area. This proved to be quite a challenge!
Meanwhile, Year 3 were helping Professor Lockhart match his dinosaurs to the correct enclosure. To do this,…
Category: Class 3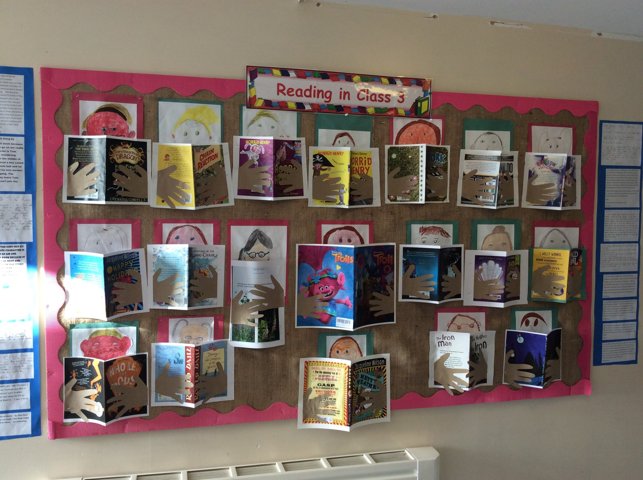 Here is our new reading display! The class all produced a portrait of themselves then we photocopied the cover of the book they were reading before writing a short book review.
Category: Class 3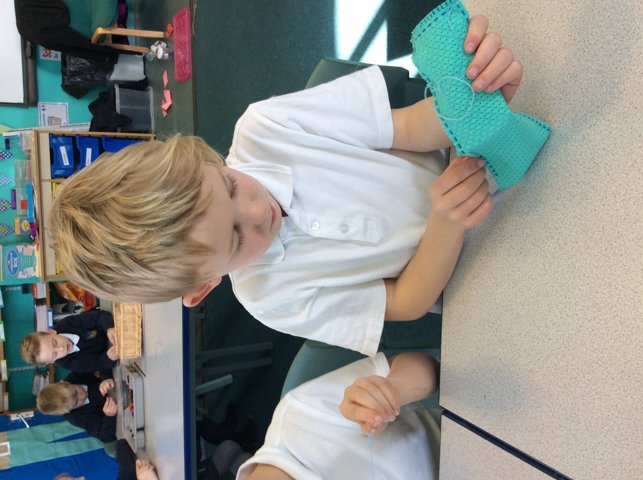 Class 3 are learning to sew! Today they learnt how to thread a needle, tie a knot in the end of the thread and also how to do a running stitch. They are having to develop their perseverance skills but today everyone did really well.
Date Created
12 March 2019,…
Category: Class 3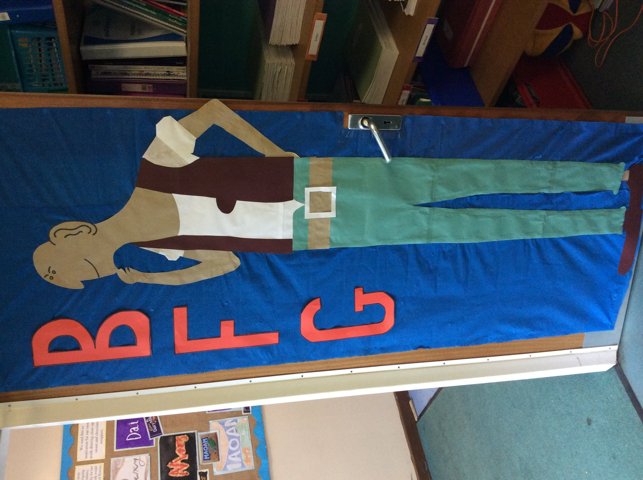 We had lots of fun on World Book Day. Lots of children dressed up and we did book related activities all morning to celebrate our favourite authors and stories. Watch out for our new 'Class 3 Reading' display in the corridor.
Category: Class 3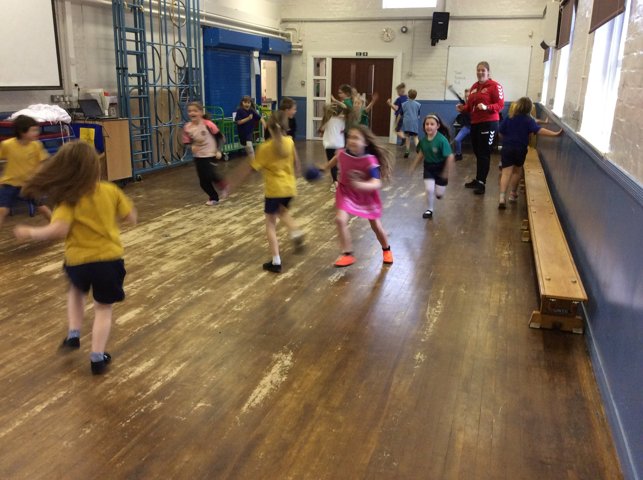 Caroline from Fleetwood Town is going to be coming into school for the next 5 weeks to deliver the Healthy Heads program. Today we thought about our individual character traits and tried to incorporate some of these traits into the sports games we played.
We particulalry enjoyed the monkey…
Category: Class 3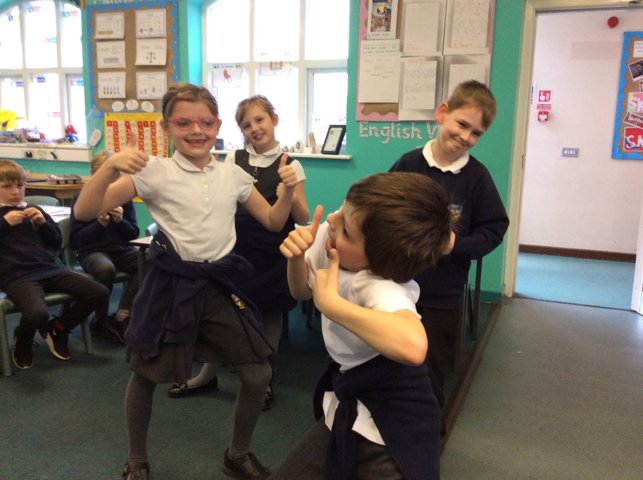 We are reading Gulliver's Travels in English which is all about the journey of Lemuel Gulliver through four fictional places. We worked in groups today to use drama to show a journey of some sort. Our ideas were excellent and our work included a journey round the world, the journey of life, a…
Category: Class 3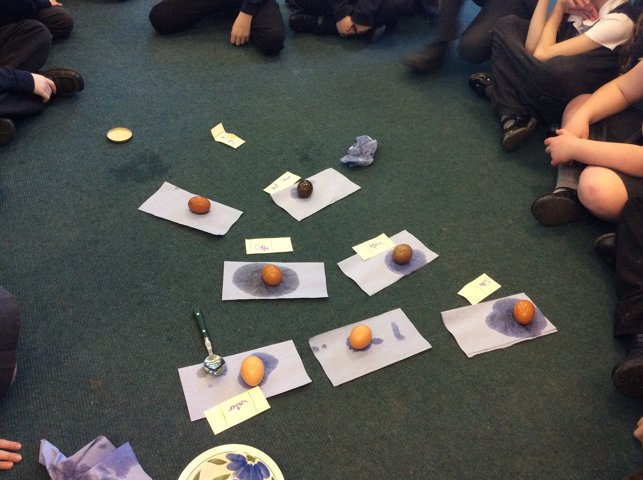 We set up an experiment in science to investigate the effects that different drinks have on our teeth and the results were shocking!!Many of us said we would never touch a Fruit Shoot again after looking at the results. It was clear to us that water and milk really are the kindest drinks to our…
Category: Class 3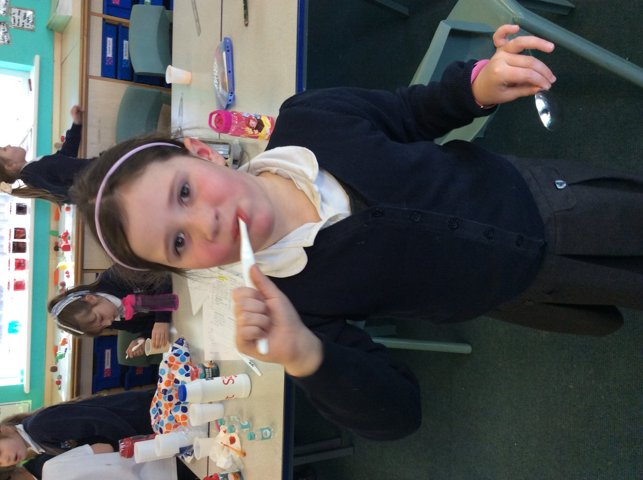 We have been making our own toothpaste using different flavours. Some of us loved it whilst others really didn't. We tried an orange flavoured one and a strawberry one. As a class, we decided that we needed less salt in our recipe and this is what we would change next time. It might not have…
Category: Class 3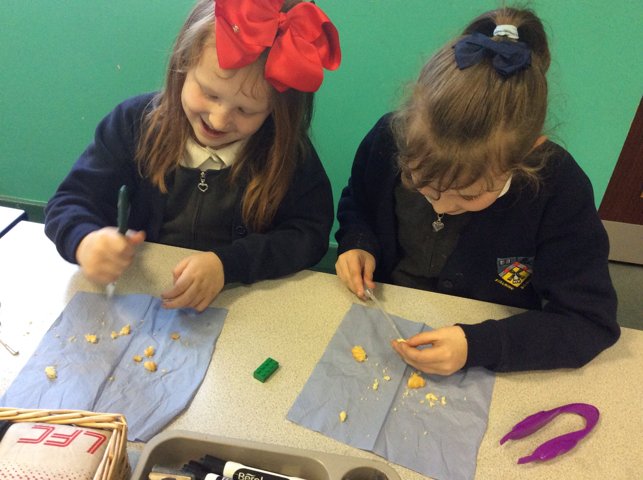 We have been exploring the different teeth we have and looking at their functions. We used a range of equipment which acted in the same way as our teeth do. For example, we used scissors to snip and cut the food just like our incisor teeth. Lego blocks crushed and ground the food like our molars…
Category: Class 3
Last week we made fruit and vegetables out of clay and today we got to paint them!
Date Created
28 February 2019, 8.07pm
Last Modified
28 February 2019, 8.07pm
Category: Class 3